If you own a DSC bridge (BRDSCxx) you may want to be up to date with the most recent firmware version. This will allow you to have new features that are usually added to new releases and get rid of some bugs could be reported and fixed.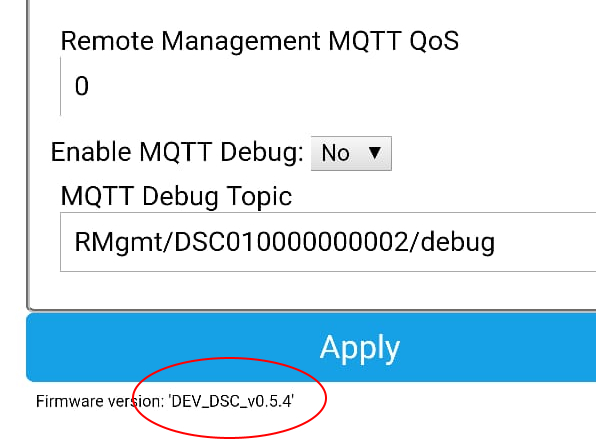 You can find latest version available for your bridge on the product page and then compare it with the one your unit is currently running.
The current version can be found at the bottom of the configuration screen when connecting to your board when it is on AP mode.
Usually, new firmware releases are announced on a blog post and your can find there what are the new features, improvements or changes that comes with the update.
So, is good to stay tuned.
Finally, if you decide to update your board firmware, you can follow the procedure described in this link.